Our practice
Intermedic-HBO is a specialist consulting room in the field of hyperbaric medicine, founded in 2014 in Niš, primarily as a center of knowledge and experience with the vision to respond in the best way to the needs of patients for specialized treatment with hyperbaric oxygenation and quick recovery.
Adhering to all standards of hyperbaric medicine, we strive to provide the most optimal treatment for patients with maximum efficiency, as well as safety during the application of therapy. All treatments are carried out under the supervision of our doctors and technical staff who are trained to manage the HBO system and implement the therapy. Following the latest trends and achievements in the field of hyperbaric medicine, we aim to treat our patients as effectively as possible.
In an adequately equipped space that meets all prescribed conditions, with staff trained at VMA and VMI, we work with three single-place hyperbaric chambers of the brand Barox with a working pressure of up to 4 bar.
Our team
Doctor
The team of specialist consulting room Intermedic-HBO is led by aviation medicine specialist MD Dušan M. Velevski. He graduated at the Faculty of Medicine in Niš as a Medical doctor, while he specialized as an Aviation Medicine Specialist at the Military Medical Academy in Belgrade. He spent his entire working life in responsible positions in the Serbian Army, where he retired with the rank of a colonel, after which he started a private medical practice.
Manager
Dr Dragana Ristić is the manager and coordinator of patients at the specialist consulting room Intermedic-HBO, where she has been working since its establishment and makes the organization of our work efficient and easy.
Medical technicians
Vocational medical technician Strahil Radovanov has 15 years of experience working with hyperbaric chambers. He has been part of the team of the specialist consulting room Intermedic-HBO since its foundation.
In our longings to provide our patients with the highest quality service possible, the team of the specialist consulting room Intermedic-HBO joined medical technician Jovan Bogunović, whose work and commitment represent a huge help to his older colleagues. He has been part of the team of the specialist consulting room Intermedic-HBO for two years.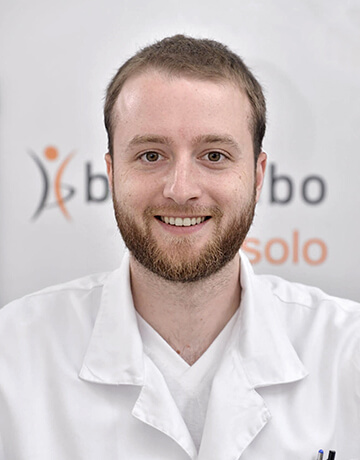 Our values
Quality
The latest hyperbaric chambers, as well as paying special attention to comfort and a pleasant stay.
Individuality
Each patient is a story for himself, and we establish contact with each patient full of respect and trust. We always take care of the individual needs of our patients.
Expertise
Each member of our team has many years of experience in the treatment and care of patients in the field of hyperbaric medicine.
Care
Our team of experts takes a holistic approach to each patient.
Integrity and communication
We want our patients to talk to us, ask us, openly express their views, opinions or doubts. We are here to answer every question and find the best solution.
Teamwork
We create an environment in which each team member is engaged, which indicates proactivity and professionalism with a focus on the patient's needs.
Empathy
Every situation calls for a certain kind of compassion, and we try to make every patient feel good from the beginning to the end of the procedure.
Efficiency
The shortest possible appointment time, efficient management of procedures with the idea that the patient completes his treatment as quickly and simply as possible.
December discount
During the whole month, use 20% discount on every treatment at Intermedic-HBO!